Innovation is one of the aspects that makes slots relevant in today's gambling business. Some may say that slot machines are timeless. We are not here to refute that argument too. However, those people need to consider the fact that in the 21st century, with all the advanced technology resources and hi-tech devices, the three-reel fruit slot machines cannot appeal to the new generation. That is the main reason why slots are evolving, and new casino slot features came to the business. The development team and producers of the casino games know this factor. So, they try to stay relevant by improving the gameplay of the new slot game according to current standards.
After all, we have the number of modern-day technological tools that slot game developers are competing with. If we are on the entertainment side of those games, let's make a little comparison. Imagine a three-reel slot game is competing with the Nintendo Switch's Zelda, which is so constructive and expansive that it takes more than days to complete a level. You see, it is tough to compete with those giants unless slots improve, and new casino slots features are created. That is the main factor why slots are evolving. In this post, we are going to discuss those revolutionary features that are commonly used by millions of people around the globe. Let's start with the first one, which is about the cascading reels in slots.
Cascading Reels – The New Casino Slot
Cascading reels are one of the slot features that came to the scene recently. This feature allows players to earn more cash, and that is why it became so popular. In essence, the feature makes winning combinations disappear from the main screen. As a result, it helps other patterns to take their place. Why is it beneficial for a player? It is like you are playing the two or three rounds in the same game without wagering again. That is the crucial advantage of the feature. Players can continue their gameplay after the winning combination. This will allow them to expand their payroll through playing. The slot games that have this feature called avalanche slots. These new casino slot games make the symbols for winning combinations to disappear or vanish from the scene. As they vanish, they help you to earn more cash through multipliers that they provide.
Net Entertainment was the first company that used this innovative feature. In Gonzo's Quest, they introduced cascading reels while launching the game back in 2010. Whether it is the graphics, sound effects or these types of innovative features, this game was ahead of time. That is why it is not surprising that the game draws attention from players even after a decade passed since its initial release. After Gonzo's Quests' success, the development companies saw the potential of cascading reels and developed new casino slot games that featured avalanche reels. During the ten year frame, the cascading reels feature got so popular that we cannot think of slot games without them in the current gambling industry. As time passed, this innovative feature became common for most of the players. Unlike the one and done nature of the classic slots, the avalanche element added more excitement to the overall gameplay.
Larger Grids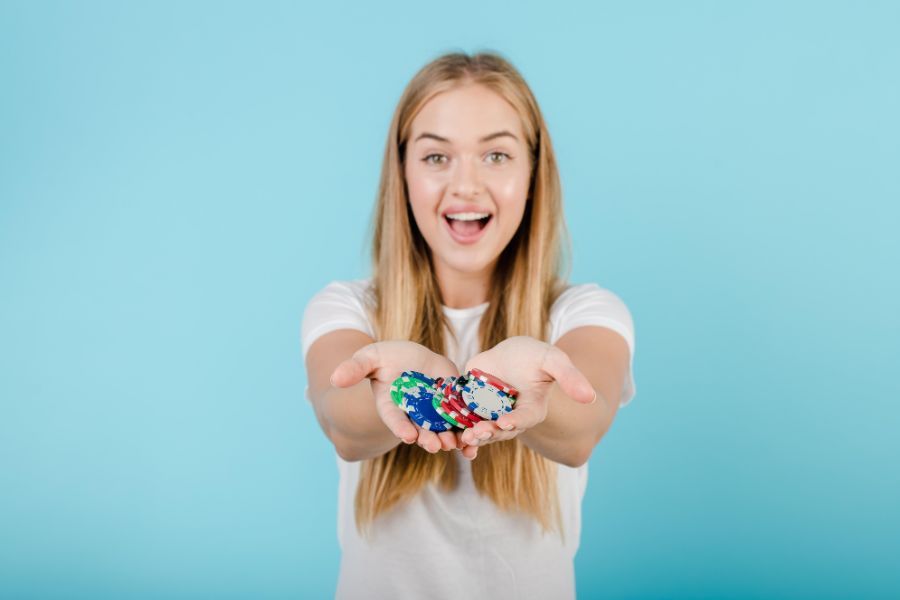 The old school slot machines were featuring three reels and three rows. At that time, those games were not prevalent like it is before. So, there was not any interest in improving them as the audience of the slots was less than another type of casino games. Starting from the 1970s, the early video slots came to the scene. For those games, the number of reels and rows were 5×3 on average. After that, for decades, players got bored from the same style, and they wanted to experience new casino slot types in their favorite platforms. So, the larger grids started from there.
The new slot game that offered five rows and five reels took the interest of worldwide gambling players. In this type, there are 25 spaces to form a winning combination for players. So, the chances get even bigger, and so does the excitement level of the game. After 5×5, the slots evolve even further, and now we have 7×7 or 8×8 slots, which provide players with the 49 and 64 spaces, respectively. For some time, these changes were seen as an invention by players, but just like any new feature, currently larger grids are becoming a commonly used matter in the virtual casino slots.
Cluster Pays
As you probably know about the classic pay line slots, the winning was only possible if you form a combination inactive lines from left to the right and starting from the first reel. Cluster pays changed these rules, and it became more fun and easy to play and win at online slots. This new feature created a multiform pay line which can touch symbols and match them even if they are not located on the same reel. The pay lines became horizontal, vertical, zig-zag, or sideways. As long as the symbols are on the given pay-lines on which you wagered on, you will win the game.
Nowadays, players have the advantage of using multi-pay line slot games and utilize their strategies regarding how much they pay on a particular pay line, etc. How did this feature become popular? The first occasion where a company used this method was in 2017. Net Entertainment launched their new casino slot Aloha which featured cluster pays. Over the years, other development companies acquired this method and clusters became more and more popular across the online casino business. .
243 Ways
Every player likes slot games which offer a high amount of pay lines as they increase their winning percentage. There were times when we got goosebumps whenever we saw a game with 50 pay lines. As time passed and technology evolved, the number of winning pay-lines increased too. In 2009 Microgaming launched Burning Desire and fanned absolutely loved that game. What was the special side of the slot? The game offered 243 ways to win and that was three or even four-time higher than the regular slot games. When this game first came out, most players did not know how to utilize it.
There was confusion about the gameplay and usage of the tools in the right manner. Microgaming announced the 243 ways are not that hard. They stated that in order to win the game, the first matching symbol should start from the first line just like in regular slot games; however, the critical difference was that paylines are not necessarily required to cover the lines in order to win the games. As a result, in a simple 5×3 slot game, players had 243 ways of winning. After 243, some casino slot games came out with 720 or even 1024 winning ways, as the increased payout possibilities became one of the common features of the slots.
Megaways
For those of you who think that 1024 ways to win is high for a casino game, then you will definitely be impressed by this new casino slot feature. The mega way gambling slots are differentiating themselves from other types of games because they actually offer numerous ways to win for players. In these slot games, there is no uniform grid as the reels can increase or decrease in height along with the play. For example, let's take that you are playing a slot machine game with a 6×3 grid. Though, you can make them grow through cascading reels. In this case, it is possible to grow each reel to seven spaces high—the grid than will become as large as 6×7.
If you reach that level, then you will have 117 thousand ways to win the game. These games have a massive potential to increase the chances of a player that is why as soon as the games applied the rule, it became popular around the players. The first instance where mega way slots came into the scene was back in 2015 when Big Time Gaming launched their popular slot game – Dragon Born. After that, most companies acquired this game feature, and the mega ways slots increased at a high rate.
Random Wilds
Do you know about the wild symbols? They naturally appear on the slot game, and they offer special features for players. You can see the wild symbol throughout the game once or twice in regular slots. However, the difference that this new feature added to the game was that players would have a chance to increase the number of wilds in the game. For example, let's take an imaginary slot game based on wintertime. Imagine that the kids throw snowballs to the reels as a part of the storyline in that game. As the snowballs hit the reels, the new notification appears.
On that notification, it says that you have a chance to get a random wild symbol. You do not know when these wilds will come, but one thing is for sure, when they will appear, it will make a favorable combination for you to win the whole thing. When this feature first appeared on the slot games, players got excited, and they are enjoying it right now too. One thing about random wilds and any other innovative feature that is being added to the mix is that they will get old at some point and will be replaced by new coming features.
Expanding Wilds
As we mentioned the importance of wild symbols in slot machine games, let's dig deeper to see the major improvements in this concept. There are new features that came to the scene about wild and scattered symbols on a daily basis. Players like these types of special offers, especially when they increase the winning percentage. That is the main reason why slot game developers are trying their best to come up with new ideas such as expanding wilds. Let's compare this innovative addition in new casino slot games with the existing one. Regular wild symbols fit only one space in the reel. Although they are very practical and useful in that space, it is undeniable that they can do this much and no more than that.
So, what is the expanding wilds in a new slot game? This feature is an upgraded version of the wild because it fills the whole row of the reel, not just the one space. For example, if you are playing a slot game with five rows and three reels, then the expanding wild will cover one full line on those reels. The beneficial side of this feature for players is that as the expanding wilds cover the space, players will have more chances to win and earn larger payouts. When they first came into the scene, expanding wilds became very popular among the players. As time passed, just like any other innovative feature, players got used to it, and it turned to one of the most common sides of the online slots.
Is there any room for improvement in new casino slot games?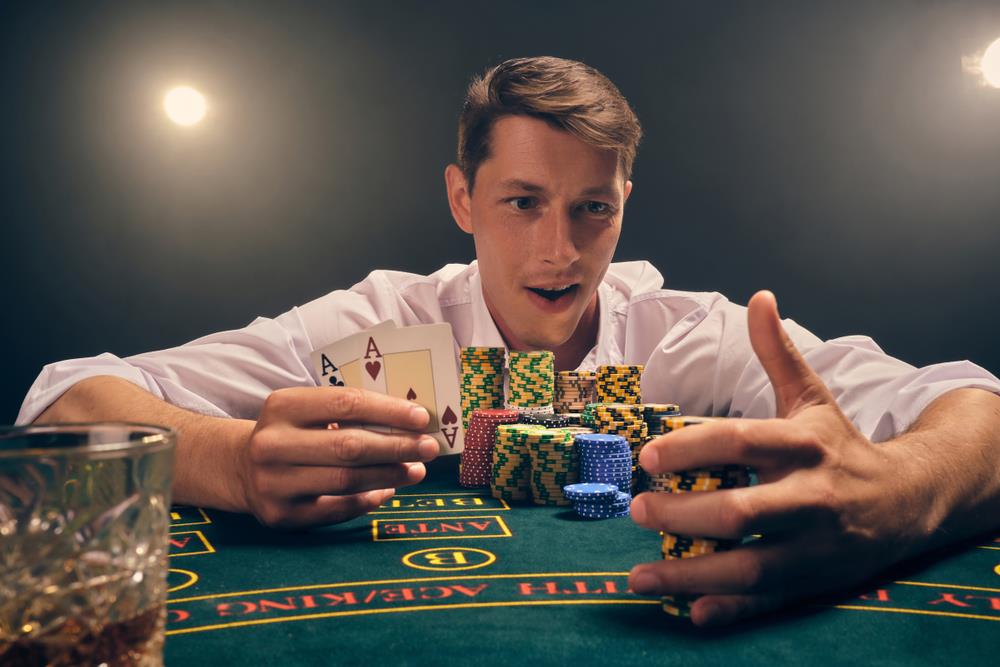 We appreciate the new features of the slot games. In fact, they are helping players to win more and increase their entertainment value. However, one thing's for sure that nothing truly new or innovative came to the industry as of right now. It is not the fault of developers or any other part, but it is a reality. If you think critically about those features, you will see that any innovative side that developed in today's game comes from either expanding or improving the existing features of the slots.
For example, some slot game development companies may create a slot game that offers
mega ways
cascading reels
and expanding wilds
at the same game. We will be entertained and surely give props to that organization. Though, it is a reality that none of those features is new or innovative in 2020. They might not be new features. However, they can still be pretty entertaining for players.
Will there be any innovations again?
Many companies in the industry are now focused on developing existing ideas. For instance, we can take Red Tiger Gaming. RTG has launched a slot game- Laser Fruit in 2018 which offered 60 million ways to win. Mega ways were cool and all that but 60 million? Really? Although the mega ways feature was old, the millions of winning combinations was definitely a new thing in slots. The main question that concerns us as casino game lovers and who are following the trends in the industry is: will there be any real innovations regarding the slot? There are two parties that can change the dynamic and lead online gambling slots to another level. They are players and casino game developers. If the demand by players is high and the interest of development companies is expanding towards the aspect, then why not?
The lacking part in most of the slots, whether it is land-based or online, is the skill-based games. Skill-based bonuses and storylines in which players can use their capabilities rather than pure luck are what slots are missing. It will surely grab the attention of many segments of players when game developers decide to focus on the skill-based side of the slots. For now, there are fewer or even none companies that do it. With that said, it is really hard to estimate the further changes in the industry and the new additions that will come up with the new casino slot games.
Final Thoughts
Ever since the new casino slot games came into the scene, the game developers were competing in order to make the best product that would get the interest of players. So far, the intense competition helped them to uplift the industry, and along the way, they created so many fabulous features that one ever wishes for. Let's remember the key inventions regarding the new slot game that are created during the last few decades.
Larger Grids,
243, 720 and 1024 ways to win
Random Wilds
Expanding Wilds
Cascading Reels
Cluster Pays
Mega ways
Each of these additions to the slot brought more energy and excitement for players. They were considered as an invention in the online gambling industry for quite some time. As time passes, players get used to these ideas, and they become just like a regular feature. There is no knock on those producers or anyone who came up with those ideas because they added more fun to the game of slots. We appreciate these additions in the new casino slot games and play them regularly. However, just like any fan and player of the online slot games, we would like to see new innovative features in the industry right now too.
Riversweeps Platinum
Riversweeps Platinum is one of the casino game developers that mainly focusing on slots. Innovativeness is the key to this brand's success. They try to come up with more creative casino games as time passes. If you want to start an online casino platform but do not know where to start, do not worry about that. By contacting Riversweeps Platinum, you can find answers for most of the questions that are coming up to your mind. New casino slot games are highly demanded by the gambling audience and by choosing Riversweeps as your casino software provider you will be able to give the fans what they want.