Games are an everyday part of our lives; whether one is young or old, everyone enjoys spending their time with them. Slot games are no different when it comes to entertainment. As time progresses, people are enjoying the newest slot machine games thanks to their entertaining features and engaging content. There are a vast amount of slot games to take advantage of online, and the latest hardware should support most of them. One should be able to easily enjoy brand new slots, whether they are on their PC, laptops, or smartphones.
When choosing the newest slot machine games, you have to look out for the best graphics, themes, soundtracks, and gameplay. Additionally, the video slots have to offer the best return to player ratio, reels, and rows for the enjoyment of the players. To find the best ones, you have to choose the best slot game developers. Let's discover the newest slot machine games that are available on the market today.
Newest Slot Machine Games: The Best Games
Rubber Ducks
(96.3% RTP, 5-reel and 25-payline)
If you are the type of person to take a bath with Rubber Ducks, you will love this game. The game is classic with rich and vibrant colors that will hook you to your smart device's screen for hours. Themes consist of not only Rubber ducks but with Rubber Lion, Rubber Giraffe, Rubber Tortoise, and even Rubber Elephant!
Well, let's address the Rubber Elephant in the room. The elephant is too big to be cuddly, but it does come with superb bonuses and prizes. Another great feature of this slot game is that you can take this game to your bath as well. The game works smoothly with smartphones. This is a neat feature to have for those who love spending their time on their smartphones while they are having fun in their leisure activities.
The wild symbol of the game is, you guessed it, the elephant! (You also have the chance to replace the elephant icon with any other animals except duck shooter)
If you are lucky and have the elephant symbol in your game, your winning will double. Additionally, a duck-shooter can also triple your winnings if your spinnings take its lucky toll and can also trigger a free spin.
The symbols of the game are placed on five reels that offer different chances for the players to win. The game comes with many free spin bonuses to take advantage of, and all of them are in the same payout line. Additionally, the game offers progressive jackpots for players who are looking to score bigger prizes.
Jungle
(96.6% RTP, 5-reel and 30-payline)
The jungle is an amazing online slot that offers superb themes, graphics, and soundtracks. You get to experience the tropical landscapes and its weather. With so many wild animals to play with, you will be hooked on your first try with this game. As mentioned earlier, the game offers wild animals such as tigers, snakes, orangutans, and much more. The game gives the player the chance to increase their rewards by finding hidden treasures through its reels. Bonus within the game is by far the best in class in a slot game. The game also receives frequent updates for the immersive in-game experience.
As mentioned earlier, the theme of the game is in a tropical landscape that means you can enjoy the wildlife soundtrack, 3D graphics of the animals, and rich textures of the game.
If the player comes across a Spin symbol, that means he or she will enjoy the bonuses that it brings. The game also features BAR symbols, which can turn a typical game winning streak to 25 times. Additionally, the game has animal symbols that give users the most significant chance for them to top their awards. The user has a chance of earning 200x by using the parrot and toucan symbol. The tiger symbol gives the highest earning of 1000x if you get lucky. By choosing Riversweeps Platinum, you will enjoy this game.
Bananas
(96.6% RTP, 5-reel and 25-payline)
Peanut Butter Jelly Time! Remember the time Brain from "Family Guy" Tv Show did a Banana dance? Well, you might not play as Brain in these online slot games, but at least you will experience what it is like to be a Banana in real-life action. At first, it might seem like a goofy game, but as you play this crazy and wacky Banana who is in search of treasures, you start to get serious in the game.
The theme of the game is eye-catching and vibrant with full of blue skies, oceans, tropical trees, and beaches with different sea creatures.
This Banana slot game is simple as well, with 3-reels gamblers have an easier chance of winning massive prizes. The game also offers free spin options with wild bonuses. You get to play with your Banana buddies in search of hidden treasures throughout the game. Your awards also increase if you can find your Banana friends and his buddies; this triggers double awards. Overall this game might sound goofy and funny, but once you get to experience the game firsthand, you will fall in love like the rest of the players who play this game.
Indian Spirit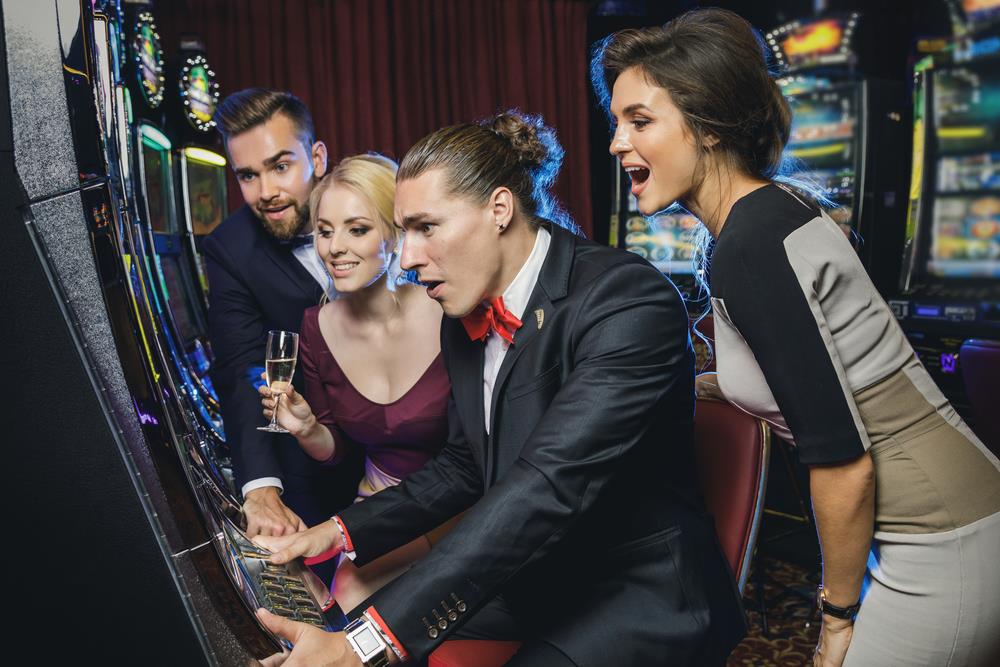 (95.34% RTP, 5-reel and 20-payline)
Whether you are a guy or a gal who is into the mystic world, you will love this game. The game takes you back to the age of Native Americans you get to experience first hand on how the Natives lived and the tools they used to get around and live.
You will also enjoy the Indian Spirit and all the rituals that come with it. You will try to build a fire and, at the same time, experience the history of Native American culture.
Thanks to Online casino software developers, the newest slot machine games are all in a similar size and shape to other games. The game not only makes you experience the Native American culture but also you get to win prizes at the same time as well. There are many wild spins like dark landscapes and rich forests with many wild animals.
Even though the fire canoes have the least value in the game, when the user triggers them, they have by far the best eye-catching symbols. If you get lucky and find the top five symbols, which is the chief, you have an opportunity of raising the prizes by 1000x. There are many animations and different types of images in the game, which creates winning combinations for the users.
Gold Records
(95.1% RTP, 5-reel and 3-payline)
If you are a Boomer or someone who loves the classics, Gold Records is a video slot machine game that will mesmerize you with its all-time pop-star, Elvis Presley. In order to win in this game, you need three or more similar images that need to appear in the lines. The gameplay screen is separated between two areas: musical drums and the console. On the console, you can have the ability to change the number of payout lines, the size of the total wagering, and you are able to start repeated gameplay. For profitable gameplay, the symbols have to align on the left side of the reels. The Golden Records paylines are not fixed, which means you can easily change its numbers and its wagering amount. The jackpot is determined through wagering by payout ratio.
If the gamblers are looking to increase or combine their jackpots, the users must play the gamble feature. In definition, the gamble feature is only playable if users choose a black or red color card suit. If their color choice is correct, their winning will double; if the choice is wrong, the users lose money. In the newest slot machine games, there are nine simple characters and five images that are in 10 to ace cards. The remaining fun four symbols are Elvis sun-glasses, shoes, his pink Cadillac, and himself.
Monsters
(95.1% RTP, 5-reel and 25-payline)
The slot game is the trademark of Monsters movie; this game has taken its characters themes and gameplay from the movie itself as well. Users will get to enjoy this slot game with its abundant amount of features and storyline. There are many characters to play from in Monsters slot game: Krumm, Ickis, James, Henry, Randall, and much more.
Just like the movie, there are captivating mixtures of comedy and horror. Users will challenge themselves by choosing their favorite Monster character in order to win terrifyingly good prizes. Additionally, users will enjoy the marvelous, pleasing themes, silly soundtracks, and animations of the Monster slot game.
Rich life
(96.7% RTP, 5-reel and 25-payline)
Just like the name suggests, this slot game gives the users the opportunity to live a rich life like no other. Players will get to enjoy its set of rich and colorful symbols throughout the game. For instance, the players can play with symbols such as yacht gold and other pieces of jewelry that will mesmerize them.
Wolf Reels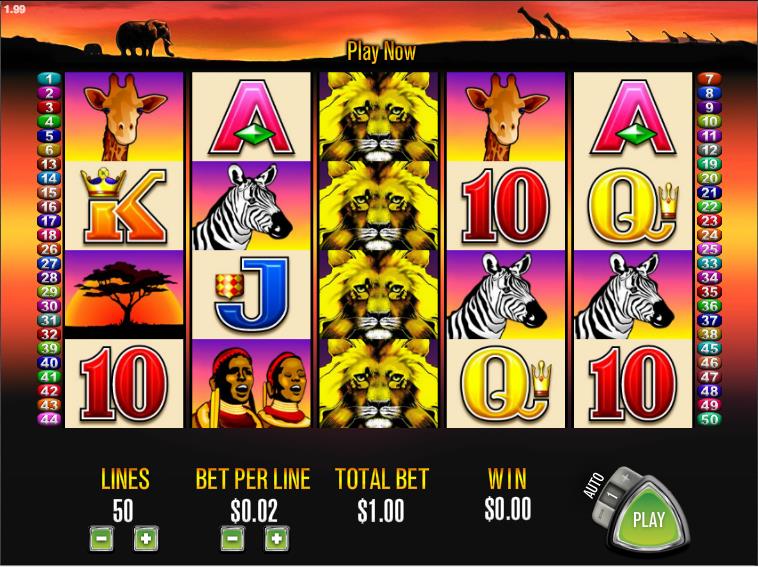 (95.31% RTP, 5-reel and 25-payline)
Those who are fanatic of wildlife and its adventures will surely love this game as well. There are many wild animals within the game. Additionally, the players will get to enjoy this newest slot machine games either playing as a lone wolf or with the wolf pack, either way, the gamblers will enjoy a variety of bonuses and prizes.
Gold Rush
(96.5% RTP, 5-reel and 25-payline)
The game takes back the players to the wild west, where cowboys roamed around the mountains in search of finding hidden treasures. The players who play this game can, too, find the hidden treasures by spinning its reels. The game offers rich, vibrant themes, colors, gameplay and soundtrack.
Magic 81 lines
(96.42% RTP, 4-reel and 81-payline)
Have you ever heard about the retro music style and movies of the 19th century? Well, this slot game will take you back in time, and the players will enjoy the variety of retro symbols and retro soundtracks. It might be a classic retro slot game, but it does not lack any themes, graphics, and vibrant colors.
Riches of the East
(97% RTP, 5-reel and 10-payline)
Everyone wants a Genie in a bottle, but no one wants to take their time and find one! Well, you and your players will enjoy finding that Genie in your online casino. With many riches, that of the Sahara desert, one can't go wrong with this wonderful and mysterious slot game. It, too, has the best graphics, themes, and soundtracks.
Leprechauns Gold
(94% RTP, 5-reel and 40-payline)
Cracky cracky! Where is my gold, you mutton! Just like the angry Leprechauns, this Leprechauns Gold game will make life more adventurous with its silly and blemish gameplay. The players are hooked the second they start turning the Leprechauns' reels in search of his gold! Some are successful, and some are not why take the chances and provide this game in your online casino?
Great Griffin
(96.79% RTP, 5-reel and 50-payline)
There were times when Great Griffins roamed the earth. They kept great treasures in their nest with many gold and other valuable objects. But the valuable objects were not the only thing that made them popular. It was their wings and colorful feathers that mesmerized people. This slot game will take the players back in time and show them the true riches of Griffins, and it even gives them the opportunity to win real prizes at the same time!
Atomic 8's
(95.54% RTP, 5-reel and 9-payline)
The game is like an atomic explosion! With its bells, cherries, and number eights, it almost feels like it is popping out of the screen. Gamblers enjoy this game for many reasons. It is exciting, captivating, and fun to play. The game offers true high definition colors that will make online gambling worth it.
Slot Machine Game Providers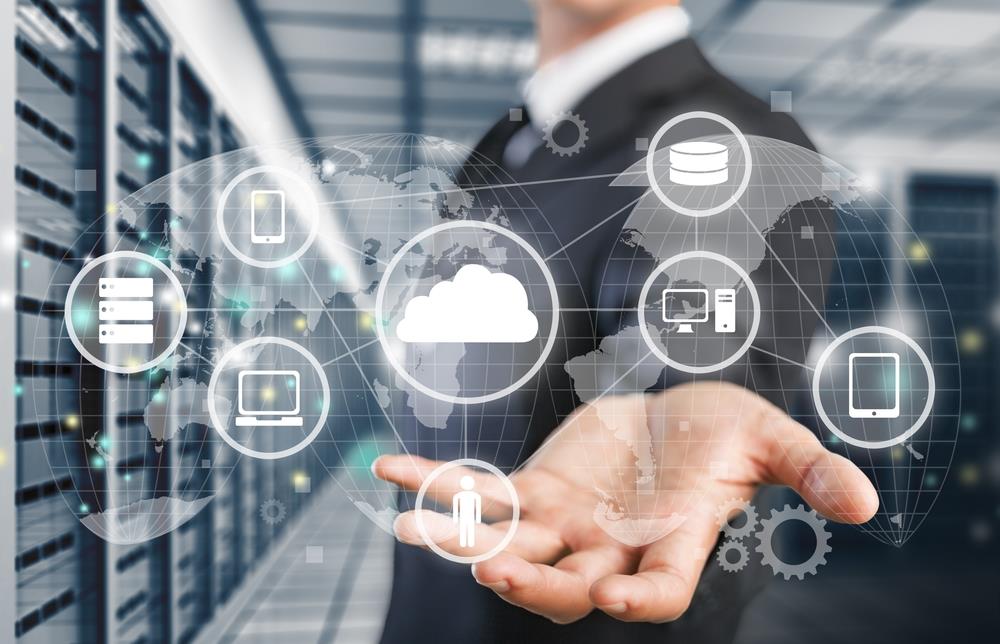 The newest slot machine games mentioned above are all great ways to make profits and attract many gamblers to your online casino. Riversweeps Platinum has been in the business for a long time, and it has a good reputation among other software and game providers.
When looking for an Online Casino Software, you have to look at its newest slot machine games and services. These are all a must if you are looking to compete among other online casinos. As mentioned earlier, Riversweeps Platinum does the job effectively by providing the necessary set of tools and games that will make your online casino stand out above others. Bonuses and Promotions also feature to consider with any game of your choosing.
Such features make online gambling stand out from land-based casinos. Land-based casinos offer little to the players, and their services and games are outdated, but online gambling software providers solve this problem easily by providing new and updated games to gamblers from all over the world. It is able to do this because it is easier to conduct it without having to visit any physical casino. By just coding an extra set of features in games, your online casino will be filled with gamblers and other game enthusiastic people.
How to make a proper decision?
In order to take advantage of Riverslot games, it is best to do thorough research before deciding on a particular game. In Riversweeps Platinum, you, as a casino owner, is given a chance to modify any game and services per your preferences. For instance, you can change the games return to player ratio, reels, and rows whenever and however you like. All of the games are cloud-based, which makes it easy for you and your gamblers to enjoy the game and its profits.
Whether you are looking for the newest slot machine games or the brand new slots, it is always best to do online research before continuing your journey!
In conclusion
If you are looking to spend your time and money in the newest slot machine games, you should always try to find the best game developer for the job. Riversweeps Platinum offers all the readily needed services and slot games for your online casino. It is brand new slots top-notch in quality themes and soundtracks. The company has been around in the casino business for a long time choosing Riversweep Platinum for the newest slot machine games will put your online casino in the top ranks. At Riversweeps Platinum online casino software company, you can enjoy and bring a variety of impressive slot games and other services to your online casino.
Riversweeps Platinum
Riversweeps Platinum is one of the casino software providers that helps us to access high quality and newest slot machine games. Their gaming library is very rich. Casino games by this company includes baccarat, keno, live poker, live slots, 3D and video slot games. Whichever branch you choose to play, Riversweeps has astonishing games that can help you to enjoy gambling environment and entertain yourself on leisure time.
Post Tags