Every player who has a little bit of experience regarding the sweepstakes games knows that playing online slots is easy. However, winning those games is not, and therefore, we need to elaborate on how to win at slots. So, what does it take to win at slot machine games? 
The answers to this question will probably cover the techniques, knowledge, picking the right games, and so on. Of course, it is easier to say than doing it actually. But we assure you that with these practical skills and expertise that we will share in this post, you will significantly improve the results. 
All you have to do is learn these slot machine hacks and implement them throughout to maximize your winning probability. Without further ado, let's get right into it. 
#1 Avoid Bogus Claims or Tricks 
It is one of the best recommendations you can follow when it comes down to learning how to win at slots. You need to avoid the stupid claims and bogus tricks that other players share online. Those claims mainly cover
the details about when to press the spin button

controlling the online slot game algorithm

studying near misses and timing in slots, etc
It is clear that anyone who understands the Random Number Generation and knows how modern video slots operate would say that these tricks cannot be used to succeed in these games. Unfortunately, however, there are still thousands of players who fall for this trap and lose their hard-earned money.
These claims cannot be true technically. Even if someone thinks that tricked slot machine scheme, the reality for that player is, they just became lucky for a few rounds. As they continue to play, they will lose the earnings that they accumulated through so-called" slot machine tricks." 
So, avoid these types of claims. Rather than that, focus on a more realistic and practical approach that can really help you to get the upper hand in the competition. 
#2 Understanding the Mechanics of the Slot Machine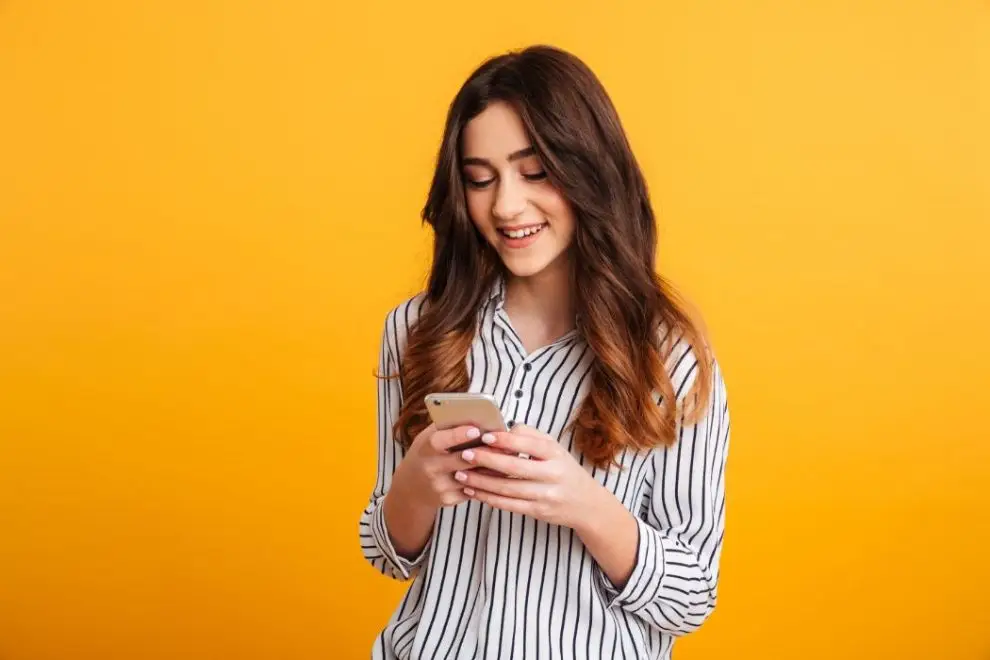 If you are serious about unlocking the full potential to win more slot games and understand how to win at slots, you need to know how the system works. Unfortunately, most of the time, the tricks and tips that you find online are outdated, and they simply refer to the strategies relevant in the 1980s or 1990s at land-based slot machines. 
The key here is that those strategies cannot be applied to new modern slots. So, how to solve this issue? To find out modern ways to win at slots, you need to understand the RNG factor or Random Number Generating systems that are applied to modern riversweeps games. Random Number Generator is a complex system that generates millions of random results in a few seconds. 
Regardless of the player plays the slot or not, this process is still happening. For this matter, online slots are fair and secure to play because it provides the equal chance for every player who tries it. Below, we will share an infographic that explains the system in the simplest matter. 
So, if you are struggling with understanding the system, analyze this infographic to have a better idea of how RNG works and why it is almost impossible to predict the future results when this system is involved in the online slot game.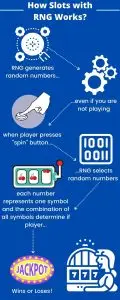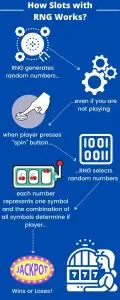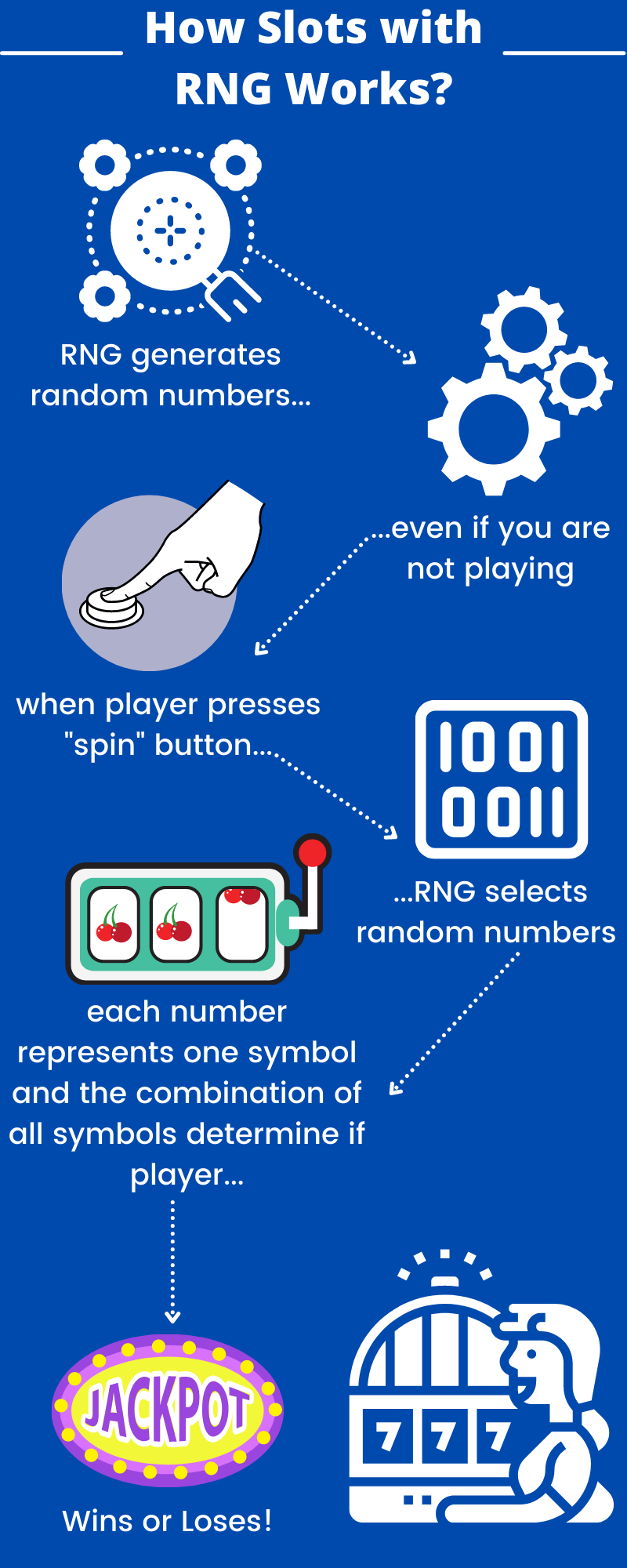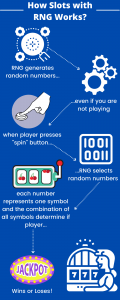 As you can see, the winning aspect of the modern video slots is solely based on Random Number Generation. Therefore, hoping to land a winning combination by using an old-school technique is not worth your time and money. Instead, you need to stick to the more comprehensive betting strategies and pick the slot machine games which offer higher odds to win eventually. 
#3 Practice Free Slot Machine Demos 
It is one of the most underrated tips when it comes to how to win at slots. Unfortunately, most players do not put enough emphasis on the importance of playing demo games. They are arguing that they are useless and real players should not bother trying them. 
However, this mindset can diminish your chances of exploring new winning strategies and stunt your growth as a slot machine player. Reputable online sweepstakes software developers design both free and real money versions of the same games simultaneously. Although many players see these games as just a marketing tactic for brands to show off their new product, it is not the whole point. 
These games have the same RTP, volatility, and virtual pay lines where you can test out some of the new betting strategies. The advantage here is that you will not lose any hard-earned cash while trying out a new slot. Instead, you will get a chance to experience it so that you can decide whether or not to switch to the real money version or not. 
#4 Read The Slot Machine Reviews to Learn How to Win At Slots
Reading reviews is essential for learning how to win at slots. The slot machine review sites are full of experienced players who are battle-tested when it comes to these riverslots games. They have tried and experienced new techniques and are now ready to help others to improve their gaming experience. 
You need to read reviews and analyze them for yourself. It will help you to see if the strategy that they are discussing makes sense or not. Besides the slot games, you need to research internet sweepstakes sites where you are going to play these games.
Security

reliability

range of games

and quality of the gaming portfolio
are some of the main factors that can help you to find a better option. 
#5 Learn About Detrimental Factors On Winning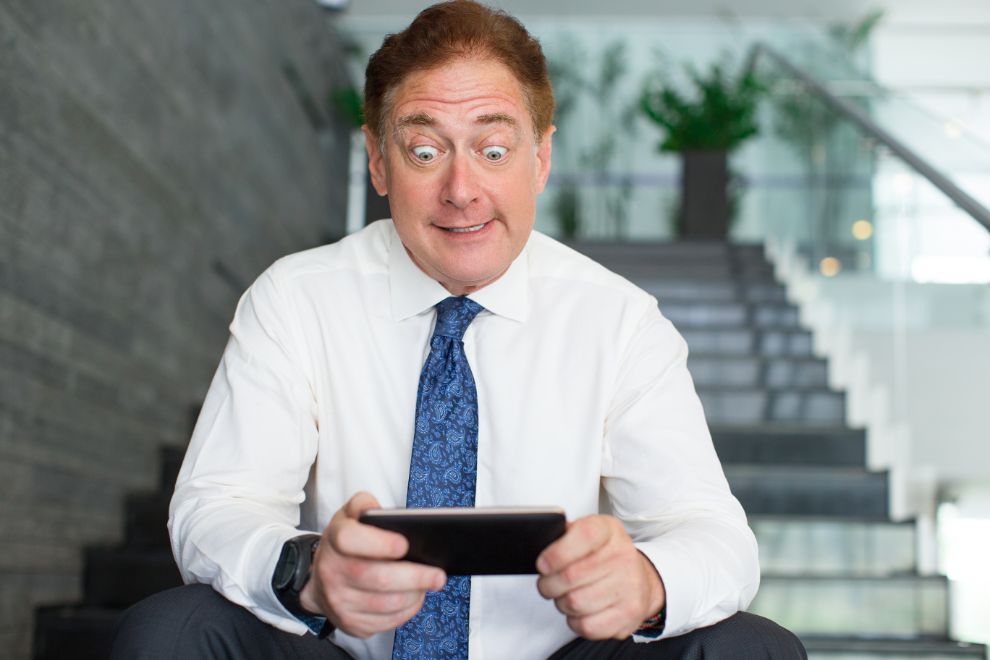 Several factors can improve or worsen your winning probabilities while playing slots. The first one is the slot variance. Some players prefer this factor as volatility or hit frequency of the slot games. It shows how frequently a slot machine tends to pay out cash and the size of the cash that you might generate by playing that exact slot. 
There are three types of slot variances are High, Low, and Medium. High volatility slots pay out less frequently, but they offer bigger prizes and vice versa for low volatility slots. On the other hand, the medium volatility slots pay with average frequency, and the prizes are less than big jackpots. Depending on your goals and time limit, you can decide which one of these options is suiting better for you at the moment.
If you have lots of cash and have enough time to play, it is recommended to go with high volatility slots; if not, the low variance slots are the way to go. Besides the volatility, another factor that you need to focus on is the Return to Player Percentage. 
The payout rate refers to the amount of advantage that the player has over the sweepstakes platform. On the other hand, the opposite is the house edge which refers to the amount of advantage that the platform has against players. 
The calculation process for RTP is very complex. It is an average percentage of the winning probability that a slot machine tends to payout over a long period of time. The inferno slot game RTPs differ, and it is generally recommended to stick with the ones that offer at least 94 percent RTP. 
#6 Pick The Slots WIth The Best Bonuses 
Online sweepstakes bonuses are providing players with additional opportunities to earn cash rewards. Therefore, you need to be picky when it comes to these games. It is better to stick to the ones that provide great bonuses. 
Generally, online slots offer free spins, re-spins, multipliers, cashback, deposit match, and registration bonuses for players. By using those bonuses, players can maximize their chances of winning. So, where to find the exciting online slots with the best bonuses?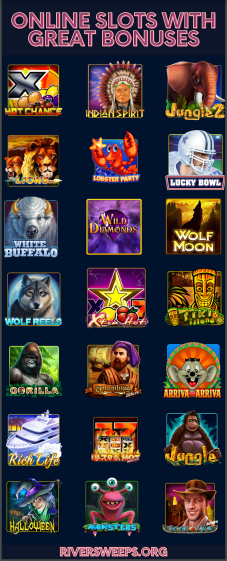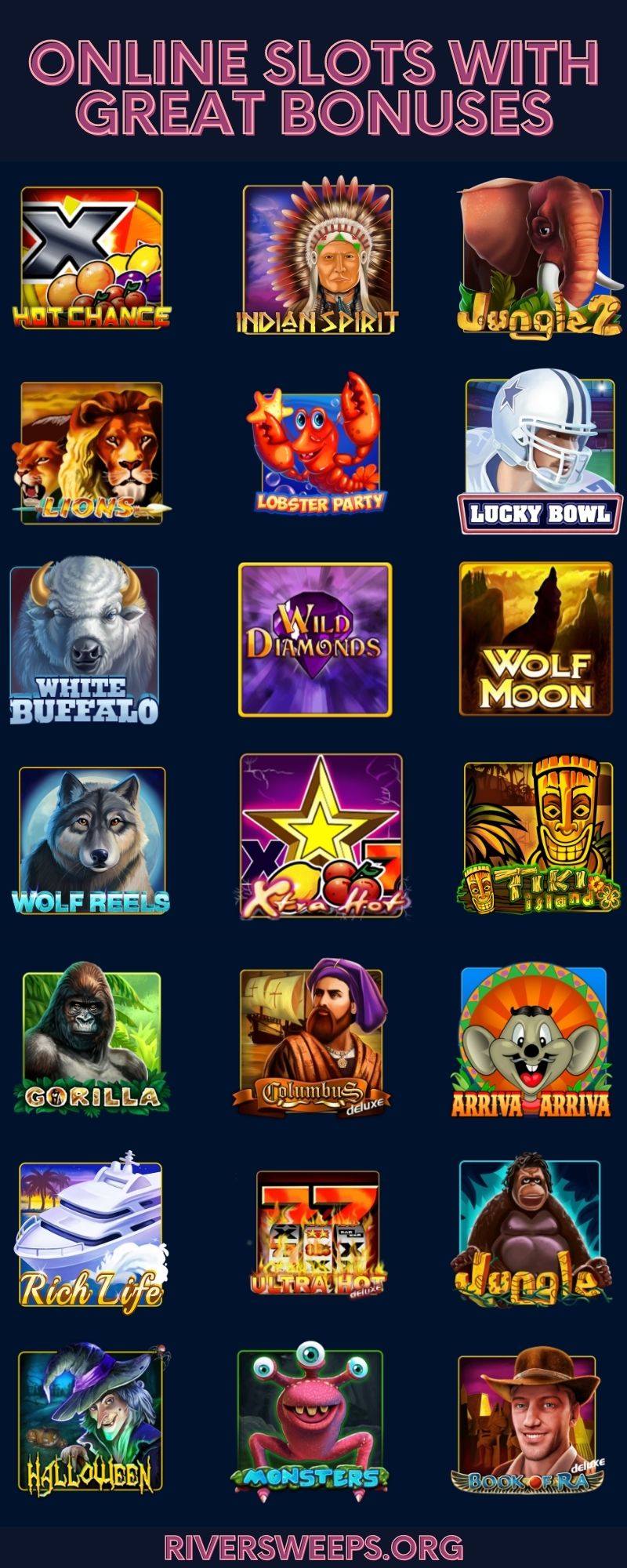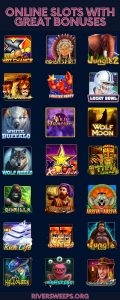 Final Thoughts on How to Win At Slots
You need to be careful about the tips and tricks that you might find online regarding the sweepstakes slots. Not every one of them will teach you how to win at slots. Therefore, you need to research the tip or strategy that you find before you use it. These six tips that are mentioned above are well thoughts and time-tested ways to improve the chances of players while playing online slots. If you have never used them, give them a try!
Post Tags