Casino game development has been around for a long time, and there are many games to choose from in the gambling industry. All of the gaming development companies have their pros and cons to consider, and they all come in different shapes and sizes. Some offer better hand-held device support, and others are more compatible with the internet-based casinos. There are also new gambling companies that are starting to emerge. It is becoming tough to choose the right one since all of the gambling game development companies offer almost the same games. They only differ by their themes and soundtrack, but the core is the same. In theory, the casino game development companies are competing in creating the same game but with different visualizations. Let's discover these companies in detail.
Casino game development: Microgaming
Microgaming developed the world's first real online casino software in 1994 and the first mobile slot software in 2004. The company currently is in the Isle of Man and has over 400 games to choose from. Top online casinos take advantage of Microgaming games. The company is rapidly innovating with a new selection of games, and the company is expected to stay and flourish shortly as well.
Here are some of its demanding slot games:
Mega Moolah- is a progressive slot game that has over four jackpots to enjoy from. As the name suggests, the theme of the game is set in Africa. The game is notorious for its Mega Jackpot. It holds the Guinness World Record for the most wins in a slot game. The only downside to this game is it doesn't support the "demo mode." The game consists of five-reels, three- rows, and twenty five-paylines.
Jurassic Park- The Developers took the theme and the name of the game from the iconic movie The Jurassic Park. The theme is set like that of Jurassic Park as well, with many dinosaur themes this game has gained quite the reputation in a short time. The game offers demo mode for new players so that they can quickly build a strategy before proceeding with the game. The game consists of five-reels, three- rows, and two hundred forty three-paylines.
Thunderstruck II- This game is based on Nordic mythology with critical players like Thor and Luke, and because of this, the theme of this game hooks gamblers. It offers demo mode for new players as well as experienced players for building a good strategy in the game. The game consists of five-reels, three- rows, and two hundred forty three-paylines.
NetEnt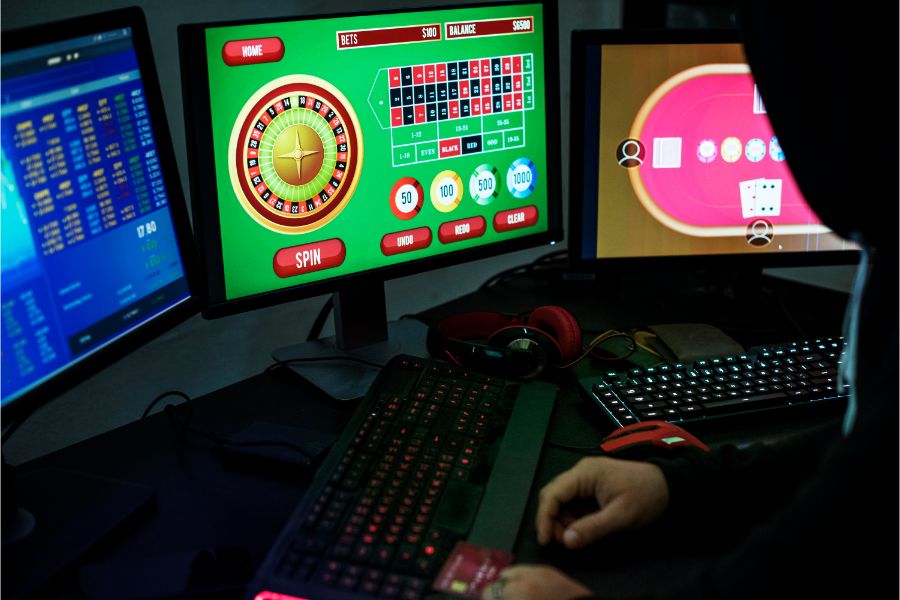 This casino software provider was founded in 1994. With its variety of online slot games, the company is quickly growing and is gaining a reputation as the best gaming company. It keeps innovating with new games for the gamblers. Additionally, the game selection currently holds many iconic movies and branded games. The company's sole purpose is to entertain players; that's why it has gained a massive fanbase. Here are some of its most popular slot games:
Starburst- The game was first released in 2011, and it quickly gained a good reputation among many gamblers. With its fast-moving parts and a superb soundtrack, it is the go-to game by many players worldwide. Additionally, the game offers a demo spin mode. The game consists of five-reels, three- rows, and ten-paylines
Gonzo's Quest- This game is loved by Spanish people as well as many other players from all over the world. The game's theme is set at Mayan Stones, where a little explorer -Gonzo adventures himself in the hunt for lost Mayan treasures in deep jungles of El Dorado. The game consists of five-reels, three- rows, and twenty-pay lines.
Guns N' Roses- This is another example of online video slots that most rock fan gamblers adore. The game is about legendary Guns N' Roses rock band, where you get to experience the game with famous musicians like Duff, Slash, and Axel Rose. The game consists of five-reels, three- rows, and twenty-pay lines.
Spinata Grande- The game was released in 2005. It quickly gained players' attention by its Pinata game theme. The game resembles that of the real Mexican festival. All you have to do is spin to break the Pinata to earn its prizes. The game consists of five-reels, three- rows, and forty-paylines.
Quickspin
The company was founded in 2011, and its parent organization is Playtech. The company's purpose is to bring change to the gambling industry with new modern games. The company currently has over 35 games in the mobile gaming industry. It focuses on mobile gambling because it believes that the future of gambling games will shift towards mobile gaming. Quickspin won the EGR Awards in 2016, and the company is continuously making new breathtaking video slot games for its gamblers. Statistics show that soon Quickspin will join the arena with Microgaming and NetEnt. Here are some of its most popular games:
Sakura Fortune- The name means cherry blossom in Japanese; most people over there believe that Sakura brings good fortune in Asian countries. The game also brings good luck thanks to its five-reels, four- rows, and forty-paylines.
Phoenix Sun- The game theme resembles that of ancient Egypt. The game is about the ancient legend of the phoenix bird, which is believed to have lived for thousands of years. The game has five-reels, six- rows, and two hundred forty three-paylines.
Big Bad Wolf- Taken from children's bedtime story, the Big Bad Wolf, offers a variety of ways for the gamblers to win. The gameplay resembles that of the famous mobile game Candy Crush Saga. The game provides five-reels, three- rows, and twenty five-paylines.
As mentioned before, Quickspin is a new casino game development company, and it has already gained a lot of reputation. Casino gaming experts estimate that Quickspin will eventually take over the online gambling industry with its games.
Safety and Security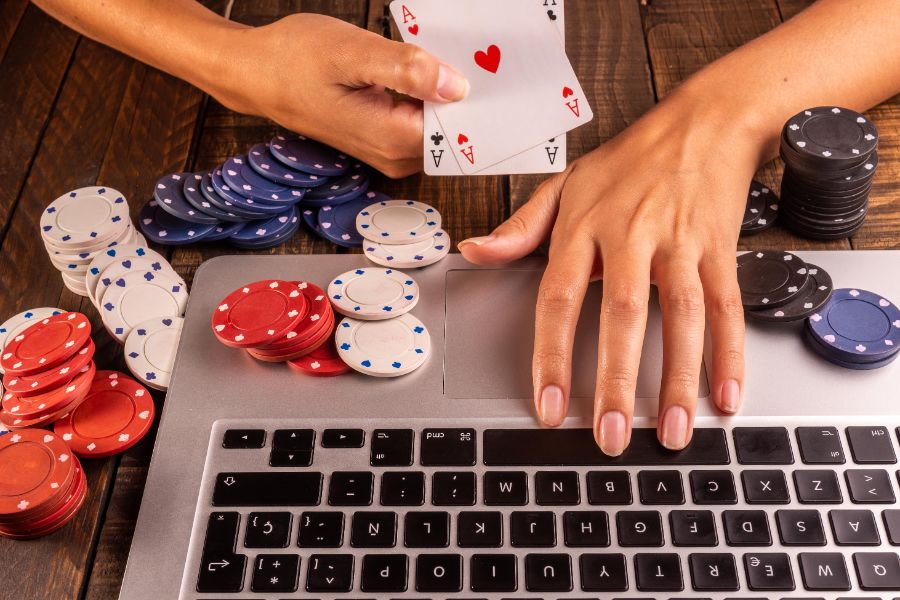 With so many casino game development companies, security and safety are becoming a concern. There are many fraudulent gambling companies that often trick gamblers with their fake payout features. It is essential to look out for such companies by investigating them by reading online reviews. Generally speaking, most casino game development companies have security measures that are easy to read. It is best to read these security measures before making any serious decisions.
In conclusion
The casino game development companies try many ways to catch the players' attention with their games and payout features. Nevertheless, the gamblers only trust online casinos with a good reputation, and gaining that reputation isn't easy; it requires time and patience. If you want to create the best experience for your gamblers, you have to choose the best casino game development companies with good slot software. Players feel safe with games that have online reviews. That is why it is best to maintain casino games that have ratings of good ratings online. Additionally, games that offer a big payout aren't always a go-to by many gamblers, since gamblers are looking for a good video slot game that has all the necessary safety and security that is in the game. 
Post Tags